Silent Hands in the Schools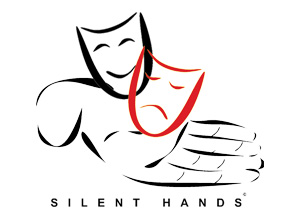 Silent Hands started off as a theatre group supporting St. Peters college in theatre and drama and has played a pivotal role in developing theatre and drama at St. Peters. The company has directed and produced the last 12 Peterite productions to the Annual Interschool Shakespeare competition every year since 1999 and has achieved two victories in 1999 and 2006, and runners up awards in 2002 and 2004. SH has also bagged a best actors award for Wassam Ismael in 2006 for his portrayal of Shylock in Merchant of Venice.
The first victory in the boys category came with St Peters in 1999 with a very unusual excerpt from A Midsummer Night's Dream. Our third and most recent victory was in the Girls category with St. Bridget's Convent performing an excerpt from Twelfth Night.
Silent Hands has directed and produced St Bridget's Convent for two years at the Interschool Shakespeare Drama competition with a victory in 2008 with an excerpt from 12th Night. SH has also directed produced Bishops College in 2009 as well as Wycherly International School in 2009.
Many of the members of Silent Hands are students who after leaving school have joined Silent Hands and acted in our productions. Infact both Miranga Ariyaratne and gehan Blok who are now amateur actors and members of SH were students at St. Peters College. Many of our public performance contain both actors and crew comprising of students from all the schools we have been involved with.
Schools Productions
1999 - SPC - A midsummer Nights Dream
2000 - SPC - Macbeth
2001 - SPC - Othello
2002 - SPC - Antony & Cleopatra
2003 - SPC - Julius Caesar
2004 - SPC - Tempest
2005 -
2006 - SPC - Merchant of Venice
2007 - SPC - Macbeth
2008 - SPC - Othello
2008 - SBC - Twelfth Night
2009 - SBC - A midsummer Night's Dream
2009 - SPC - Julius Caesar
2009 - BC - Romeo and Juliet
2009 - WIS - Macbeth